Airtel – mHealth 2015
mHealth – a unique healthcare app
Introduction
Low maternal and infant mortality rates are key indicators of socio-economic development. Government health initiatives in India have made strong impact in rural areas with regard to providing quality care for expectant mothers and infants. Yet, the infant mortality rate remains a cause of concern, primarily in rural areas for lack of access to skilled care.
airtel's latest mobile-enabled healthcare solution – mHealth – simplifies the task of delivering timely and high-quality interventions to expectant mothers and children in rural India. It works in tandem with the National Health Mission (NHM) to proactively detect high-risk pregnancies and reduce Infant Mortality Rate (IMR).
The Context: Healthcare Industry
Demand for medical services is spiralling along with the rise in population. High costs of medical aid, high IMR, malnutrition, and poor access to healthcare, remains a challenge in rural India.
Improving access to affordable healthcare, particularly for women and children in the rural areas, is a top priority for the NHM. Healthcare initiatives in rural areas follow a decentralised delivery system. A field force comprising Auxiliary Nurse Midwives (ANM), Asha workers and Lady Health Visitors (LHV), deliver health services to pregnant women, and collects first-hand information on maternal and child health in villages. Yet, there are many last-mile failures. The process of documenting pregnancies, childbirths, detecting and reporting high risk pregnancies and maintaining manual records is open to errors and delays.
Bridging the Gap: Field force automation with mHealth
airtel leveraged its capability to devise a powerful solution to address the problem. It created a unique mobile-driven solution – mHealth — capable of transforming the way medical aid and healthcare services are delivered.
airtel's unique solution combines mobile telephony and high-speed connectivity to ensure that critical data is collected and conveyed to medical personnel in real time. We provide tablets to ANMs, Asha workers and LHVs for visits to village homes, to register data on pregnant women and childbirths. They click a picture and enter relevant details of the expectant mother on the tab and upload this information to a central server, minimising the need to physically visit a health center.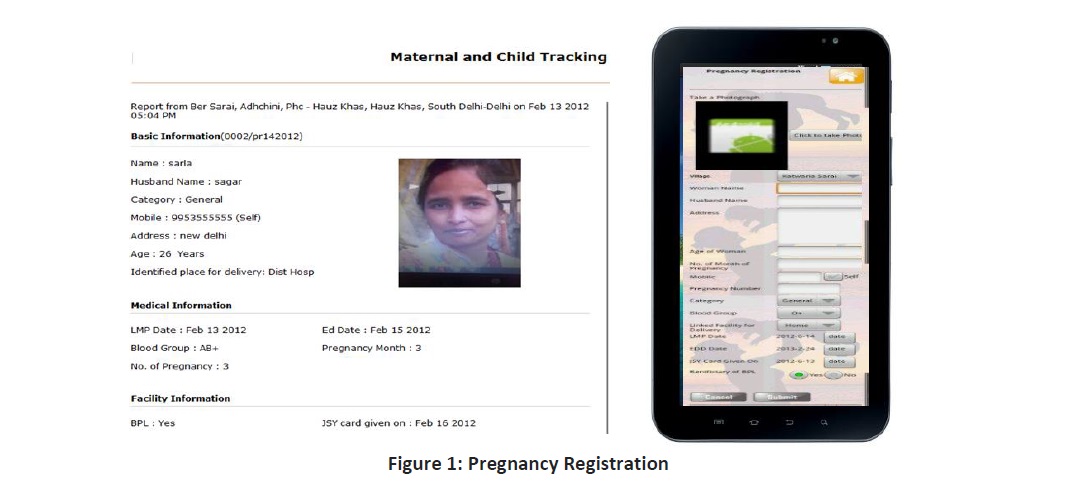 Thus, the expectant mother's health can be tracked from day one of the pregnancy. She is then reminded of important interventions such as the next check-up date, what should she include in her diet, how to keep fit etc. The solution guides the mother throughout the prenatal and postnatal phase.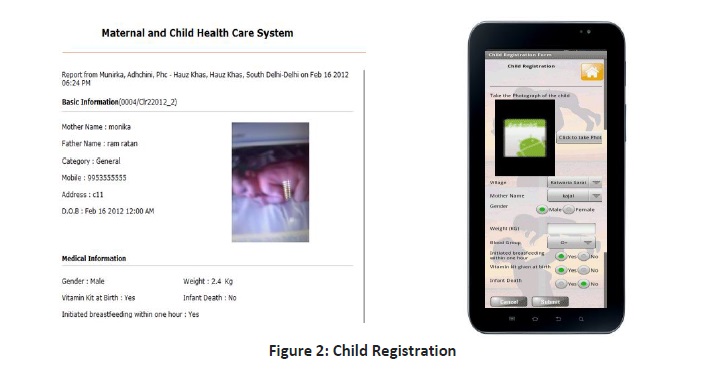 Information about High risk pregnancies, a major cause of Infant and maternal mortality, can be detected by the ASHA workers and relayed to all concerned authorities in real time. The app also provides a location and time stamp to verify ANM's visits and the authenticity of the information. ANMs can even connect via a video call with doctors for urgent online consultation in case there are pregnancy complications.
Key features:
Monitors maternal health in real-time: Improves delivery of medical facilities to the mother, foetus and infant.
Relays information on high risk pregnancies in real timeStreamlines data collection: Eliminates errors and arduous manual efforts by using digital records, which integrates photo, geo-coordinate and time-stamp of pregnant women, to authenticate data collection.
Multi-media module for staff training: Deployed from a central resource centre, mHealth enables quick and effective training of field workers.
Real-time reporting and tracking: Asha workers' and ANM's home visits are tracked. The app creates digital records which can be shared live.
Rich reporting module: Live reports on the progress of different categories of field work enables effective decision-making
Healthcare alerts: Notifications for medication, scan appointments, vaccinations, information on right diet and other precautions are sent to pregnant women
Who are we benefitting?
airtel's mHealth solution helps three major stakeholders – beneficiaries (mothers and infants), healthcare service providers, and NHM. It speeds up public health initiatives, empowers field workers, improves mothers' health and decreases IMR – boosting quality-of-life for the population.
Mothers-to-be:
Doorstep healthcare: Pregnant women can register with the government health programme in the comfort of their homes. Once registered, the field staff duly monitors their health, provides monetary support and medical services.
Alerts on mobile: The mHealth app automatically sends out alerts to the beneficiary's mobile for taking medicines, appointments, scans and tests
ANM and Asha Workers:
Automated data collection: Field workers find it easy to enter data, deliver services, and file reports on the tablet with high-speed connectivity, as compared to earlier manual processes.
Opportunity to upskill: Field staff can be trained and upskilled according to healthcare service requirements anytime, anywhere.
Instant video consultation: Women with high risk pregnancies can avail live video consultation.
Better reach: With the time saved on making various rounds to the health institutions to collate data, ASHA workers can reach out to more homes.
NHM:
Real-time reporting: Field staff can report new registrations, births, medical inventory required, high-risk pregnancies – keeping the database up-to-date.
Tracking field activity: mHealth maps and tracks field visits of the staff and monitors their productivity.
Timely intervention controls mortality rates: Asha workers who are monitoring high-risk pregnancies can share live reports with doctors who suggests timely interventions for reducing IMR
360-degree view of public health
airtel's solution stands head and shoulders above others for the following reasons:
End-to-end ownership of the solution.
Provides application, connectivity, manpower, analytics, and training to end users
First on-line portal that gives access to real-time data and MIS reporting
Video access that connects field workers to doctors and health centres
airtel's mHealth works beyond automating collection and authentication of field data, and improving delivery of healthcare systems. It offers a 360-degree view of public health initiatives by identifying ground-level health risks, enabling live interventions by doctors, and tracking field performance for improved operations.
Used on a nationwide scale, this innovative solution can help the Government to ensure that expecting mothers are well looked after, and deliver healthy children. Simultaneously, it can help reduce the shockingly high IMR through digital interventions.