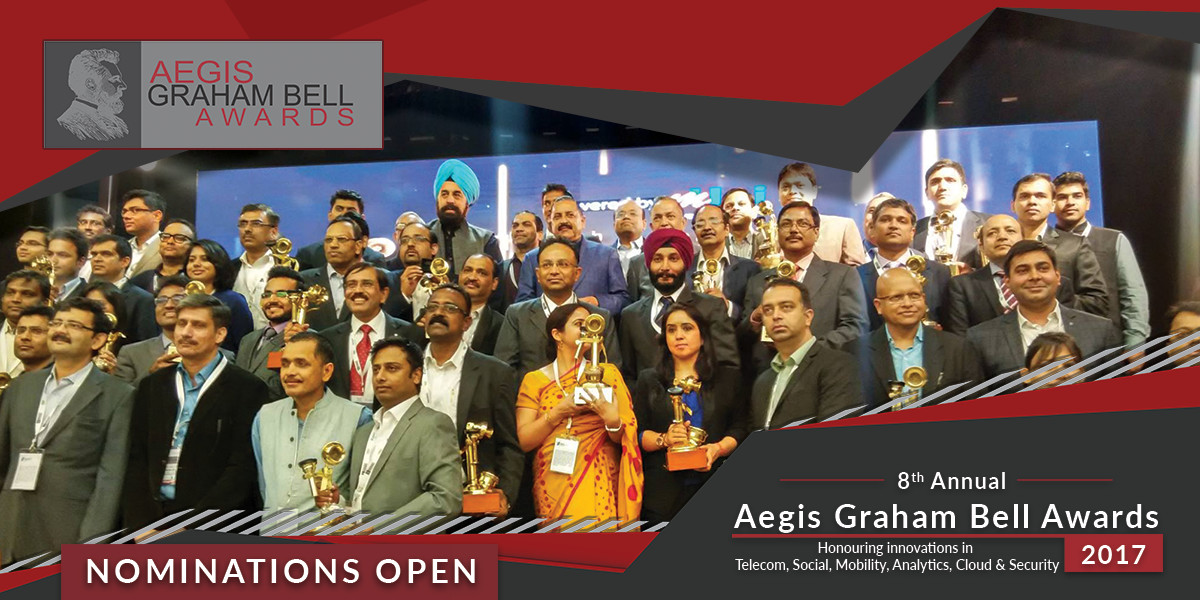 Inviting Nominations for 8th Annual Aegis Graham Bell Awards 2017
Nomination Ends in
Aegis Graham Bell Awards 2017
The Aegis School of Business, Data Science, Cyber Security and Telecommunication has established the Aegis Graham Bell Award as a tribute to the father of the telephony, Alexander Graham Bell. This Award is intended to promote innovation, entrepreneurship in the field of Telecom, Social, Mobility, Analytics, Cloud, Security to provide recognition for outstanding contributions by the innovators. The Award are organized with support of Cellular Operators Association of India (COAI), and Telecom Centres of Excellence (TCOE) India a public private partnership initiative of DoT with 08 Centres at premier academic institutes (06 IITs, IISc and IIMA) of the country, each supported by a Telecom Service Provider, Convergence India and Deloitte as a knowledge partner.
Message from the Father of Telecom Revolution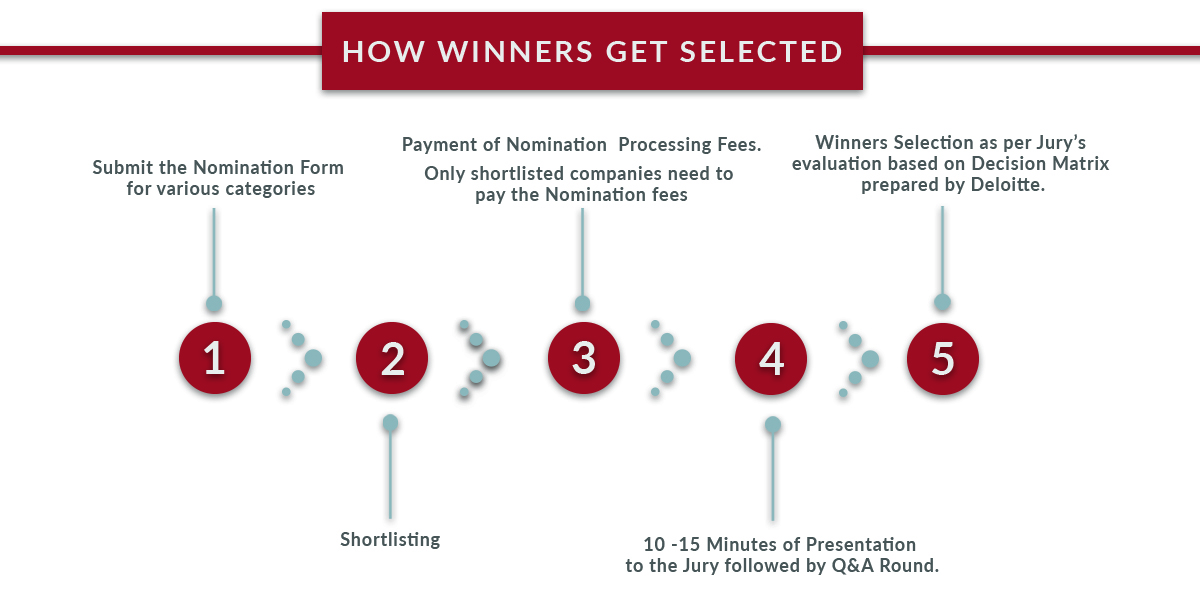 The Largest Innovation award Aegis Graham Bell Award is inviting innovations for the year 2017 under the below mentioned categories. Our Selection process is very stringent and transparent. The winners are selected based on the Deloitte Decision Matrix.
Innovative Smart City solution
Digital India Initiative
Cyber Security
Innovation in Cloud
Data Science, Business Intelligence, BigData, Artificial Intelligence, Deep Learning, Analytics & Machine Learning
Innovation in IoT
Innovation in Virtual Reality
Innovative Telecom Product/Solutions
Innovative Managed Services
Best Value Added Services
Green Telecom
Telecom Infra
Service Innovation
Innovation in mHealth
Innovation in mLearning/mEducation
Innovation in mTravel/mHospitality
Innovation in mAdvertisement
Mobile Application for Social Good
Innovative Mobile TV App
Innovative Enterprise Solutions
mCommerce
Innovative ERP Solution
The Jury Members are the eminent people from IT, Telecom & Analytics Domain.
Submit the Nomination Form for various categories

Shortlisting

Payment of Nomination Processing Fees

Presentation of 10 minutes to the Jury followed by Q&A Round.

Winners Selection as per Jury's evaluation based on Decision Matrix prepared by Deloitte.
Large and Mid-size firm
Annual Turn Over greater than $1Mn
Large and Mid-size firm
USD $1000
Nomination Processing Fee  + 18% GST
Small and Medium firm
Annual Turn Over Less than $1Mn
Small and Medium firm
USD $500
Nomination Processing Fee  + 18% GST
Startup
firm
Not more than 1 year old with revenue less than USD$50,000
Startup
firm
USD $200
Nomination Processing Fee  + 18% GST
Academic Institutions
Universities/ Academic Institutions
Academic
Institutions
USD $300
Nomination Processing Fee  + 18% GST
On March 10, 1876 the father of telephony, Alexander Graham Bell spoke the first words on telephone
"Mr. Watson–come here–I want to see you."