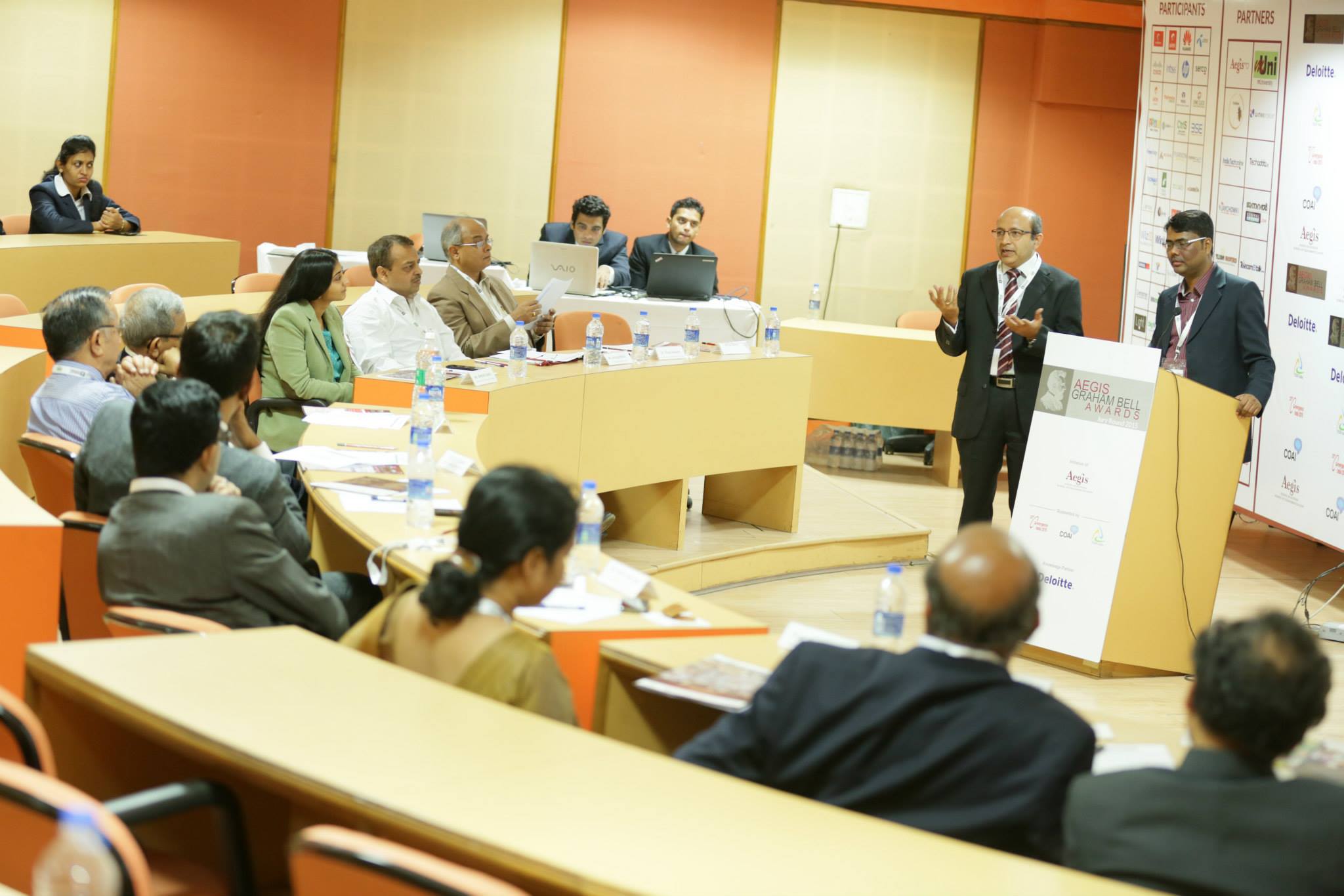 Jury Round 2016
May 18, 2016 @ 10:00 am

-

May 20, 2016 @ 6:00 pm
[images picture_size="fixed" hover_type="none" autoplay="no" columns="6″ column_spacing="13″ scroll_items="" show_nav="yes" mouse_scroll="no" border="yes" lightbox="yes" class="" id=""]
[image link="" linktarget="_self" image="http://bellaward.com/wp-content/uploads/2016/05/11875151_868959713195113_6044213081260073643_o-1.jpg" alt=""]
[image link="" linktarget="_self" image="http://bellaward.com/wp-content/uploads/2016/05/11891444_868957726528645_1070207763340727362_o.jpg" alt=""]
[image link="" linktarget="_self" image="http://bellaward.com/wp-content/uploads/2016/05/11816375_868957999861951_3041506245794617359_o.jpg" alt=""]
[image link="" linktarget="_self" image="http://bellaward.com/wp-content/uploads/2016/05/11838577_868957416528676_8900016605581655542_o.jpg" alt=""]
[image link="" linktarget="_self" image="http://bellaward.com/wp-content/uploads/2016/05/11888526_868956686528749_5713522965141617388_o.jpg" alt=""]
[image link="" linktarget="_self" image="http://bellaward.com/wp-content/uploads/2016/05/11792120_868956099862141_3041345105905009532_o.jpg" alt=""]
[image link="" linktarget="_self" image="http://bellaward.com/wp-content/uploads/2016/05/11807670_868952459862505_8035495441843859095_o.jpg" alt=""]
[image link="" linktarget="_self" image="http://bellaward.com/wp-content/uploads/2016/05/11885027_868968546527563_7129733129885054091_o.jpg" alt=""]
[image link="" linktarget="_self" image="http://bellaward.com/wp-content/uploads/2016/05/11890037_868962843194800_1870304204420024172_o.jpg" alt=""]
[image link="" linktarget="_self" image="http://bellaward.com/wp-content/uploads/2016/05/11864909_868962119861539_6527961804774401944_o.jpg" alt=""]
[image link="" linktarget="_self" image="http://bellaward.com/wp-content/uploads/2016/05/11890421_868961059861645_5347104300617579665_o.jpg" alt=""]
[/images]
We take great pride and honor to inform you that Aegis School of Business​, Data Science & Telecom is organizing ​7​th Aegis Graham Bell Awards 201​6​ for recognizing innovation​s​ in the field of ​Telecom & SMAC (Social, Media, Analytics, Cloud) with support of ​Convergence India, ​Cellular Operator Association of India (COAI), Telecom Centers of Excellence (TCOE) and Deloitte as Knowledge Partner.
This award is aimed for creating an ecosystem to promote innovation, entrepreneurship and to recognize outstanding contributions in the field of ​Telecom & SMAC as a tribute to the father of the telephony, Alexander Graham Bell. It has gained tremendous credibility in terms of having unique & ​a ​transparent selection process, wider reach across  Telecom  & SMAC domains.
The Jury round will be held from 18 – 20 May 2016, Mumbai. In the jury round, participating companies will give a 15 min presentation on the innovations in the field of Telecom & SMAC (Social, Media, Analytics, Cloud) to Jury members. The Jury consists of industry experts and academia.
The Jury:
Manish Gupta is Vice President at Xerox Corporation and Director of Xerox Research Centre India. Previously, Manish has served as a Managing Director, Technology Division at Goldman Sachs in India, and has held various leadership positions with IBM, including that of Director, IBM Research – India and Chief Technologist, IBM India/South Asia. From 2001 to 2006, he served as a Senior Manager at the IBM T.J. Watson Research Center in Yorktown Heights, New York, where he led the team developing system software for the Blue Gene/L supercomputer. IBM was awarded a National Medal of Technology and Innovation for Blue Gene by US President Barack Obama in 2009.​
---
Dean ​at ​Aegis ​School of Business Data Science and Telecom; ​
Former Prof. & Dean, School of Management & Labour Studies, Tata Institute of Social Sciences, Mumbai (TISS)​, ​Founding Dean, IIM Indore​, ​
Director, Central Labour Institute, Ministry of Labour, DGFASLI, Mumbai​, ​
Prof. in Behavioural Sciences, SVP National Police Academy, Hyderabad Scientist, DRDO, Ministry of Defence, New Delhi​. ​Worked as the national expert with International Labour Organization(ILO) and Asian Productivity Organization(APO), Tokyo.​ ​PhD (Kolkata), PG Dip (IIT, Kharagpur), MA
---
Dr. Sumit  is an entrepreneur, business leader and an international thought-leader on telecom, electronics and information systems and solutions for Smart Cities. Sumit is the Project Director for the Swachh Bharat Mission (PMU), Ministry of Urban Development, Govt. of India. He was the President of the Enterprise Business and CIO of Reliance Jio. Prior to that he was a Vice President with IBM as Head of Consulting for Telecom, Utilities and Entertainment industries. He was also the CIO of Reliance Communications, Partner of KPMG and Managing Director and CEO of BearingPoint in Australia. Sumit has been recently appointed as the Chairman of the Smart Cities Expert Forum of the Indo-American Chamber of Commerce for the year 2015-2016. Sumit is also Professor of Smart Cities at the Carnegie Mellon University. He is an invited International expert on Smart Cities at TM Forum and the Brussels Sustainable Development by TERI. He recently authored a career management book, 'Rules of the Game' published by Bloomsbury India. He is a B-Tech from IIT Kanpur and MS and Ph.D. in Urban Planning and management from Carnegie Mellon University.
---
Deputy Director General (International Cooperation) at Department of Telecommunications, Govt.of India; Secretary, Telecom Equipment & Service Export Promotion Council;
Member of Governing Council of Telecommunications Standards Development Society, India (TSDSI); Director, Telecom Centres of Excellence (TCoE)
---
Sougata Mukherjea leads the Telecom & Mobile Research department in IBM India Research Lab. His research interests include Middle-ware technologies and its applications to Telecom, Analytic and Visualization. He has several patents as well as multiple publications in reputed Computer Science conferences and journals in these research areas. His group has developed many innovative  technologies in the Telecom and Mobile domain some of which have been integrated into IBM products or licensed to customers. Sougata received his  Ph. D. from Georgia Institute of Technology, USA in Computer Science. Prior to joining IBM Sougata worked in Research & Development for several companies in the Silicon Valley (California) including NEC Research, Inktomi and BEA Systems.
---
Former President, Qualcomm India; Consultant, World Bank; Director, Punjab Communications; Additional member (Telecom), Railway Board Director, PCL & GCEL, Vice Chairman, Indo- French Technical Association; Member, Governing Council, ERDCI, Ministry of IT, Member, SACFA, Minister of Communications; Bachelor of Technology Banaras Hindu University Varanasi (BHU) India; Masters of Technology Indian Institute of Technology Delhi ( IIT) India; S. Eng & EIEE (UK), FIRSE (UK), Sr. MIEEE (USA), FIRT, FIRSTE, FCIL & T ( India), FAIMA, FIETE & FIE ( India)
---
Partner Aegis Research and Consulting; Currently providing consultancy support to state utility company in forays intotelecom using OPGW network.  Developing network business for growing companies in India and Africa.Earlier worked on international business in Reliance Communication, Tata Communications; Developed ILD business for Idea Cellular and Loop Telecom. Rich experience of working on management of submarine projects.
---
CEO, Aegis School of Business, Data Science and Telecommunication; Managing Trustee of Aegis Knowledge Trust; Founder mUniversity, Aegis Graham Bell Awards and G4 Testing
Mr. Bhupesh Daheria has over 20 years of experience in entrepreneurship, telecom, skilling and education.
---
Data Scientist, Head Analytics Aegis School of Business She is PhD, Engineering (Informatics) form University of Leuven – KU Leuven, Belgium. She teaches R Language, Machine Learning and text mining. PhD, Engineering (Informatics), University of Leuven – KU Leuven;​ ​
M. Phil. Bioinformatics, Kerala University;
---
Technologist with over twenty five years of professional contribution to  the fields of Computer-aided Design, Computer-aided Manufacturing, and Software Product Development. Currently focused on helping institutions to bootstrap Big Data projects and helping companies and individuals to develop competency and capability in areas of Big Data, Analytics, and Machine Learning. An area of personal interest includes applications of analytics and machine learning to stock market data and investments.
---
Shrikrishna has got 38 years+ experience in the Internal Auditing of the Manufacturing and IT Industry. The audit areas include: Systems, Finance, Materials, Production, Marketing, Logistics, Supplier Chain management. Also he was involved in Risk Assessment Initiatives & fraud investigations. Prior to joining Deloitte, he was part of internal audit department of one of the largest automobile manufacturers in India (Tata Motors Ltd) for more than 30 years. During this tenure he has handled various complex internal audit assignments and has added significant value to the operations of the Company.
---
26 years of extensive operational experience and board level exposure in world class companies. Worked in CXO roles for more than 10 years in different companies of international repute in India and Africa. Managed P&L and KPI's of companies with annual revenue in excess of $200Mn. Lead M&A deals in the telecom, enterprise network sector with deal sizes in excess of US$1Bn. Pioneered independent telecom tower company concept in India and built pan Indian independent telecom tower company with best in class people and processes. Program managed telecom EPC projects worth capital outlay of US$450Mn
---
Why Attend:
Come join & witness the world of innovations
Explore Mecca for Innovation.
Network and learn from the best brains in the industry.
Explore the latest trends in Market, new business models, break through technologies, products & solutions.
Learn about innovative ideas, technology and business solutions in Telecom ans SMACS.
Find investment opportunities in startup companies.
Platform for Academia-Industry interaction.
Excellent Networking Opportunity.
Meet the most innovative brains in industry.
Who Should Participate:
Innovators
CXOs
Deans, Directors and Researchers from Universities and the Higher Education Sector.
Editors and Journalists covering innovation.
Product Developers.
Mobile Apps Developer companies.
Investors.
Mobile Service Providers.
VAS Providers.
Content Owners- Television, Film, Cable.
Device and Mobile Phone manufactures.
Entertainment & Media Marketing Team.
Mobile Enthusiast
Jury Round Registrations: