Inviting Nominations for 8th Annual Aegis Graham Bell Awards 2017
Nomination Ends in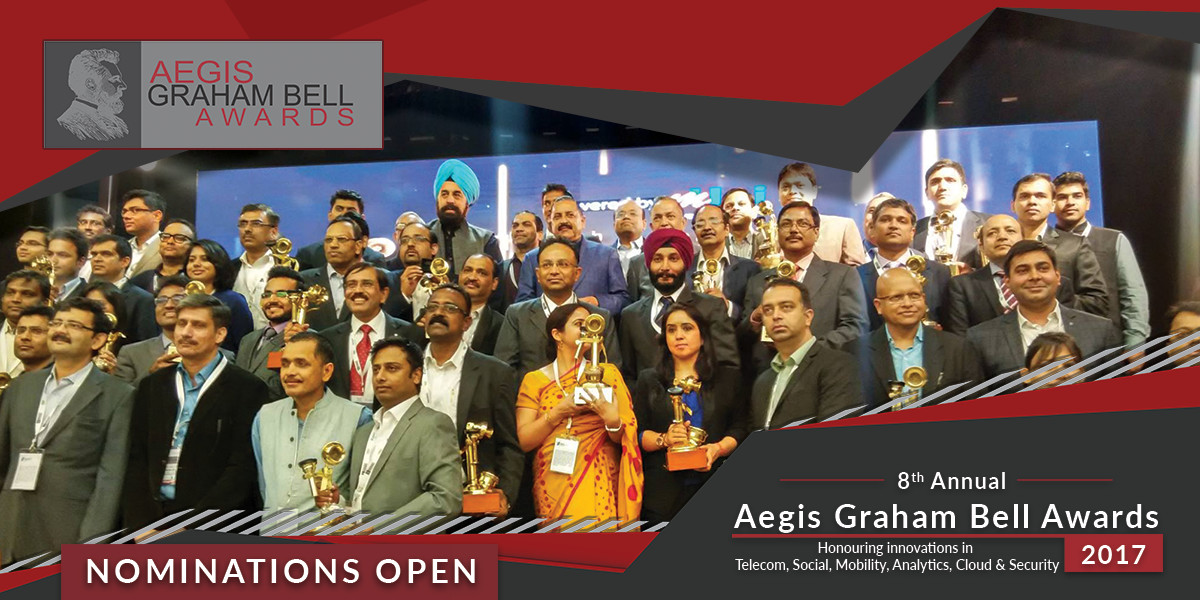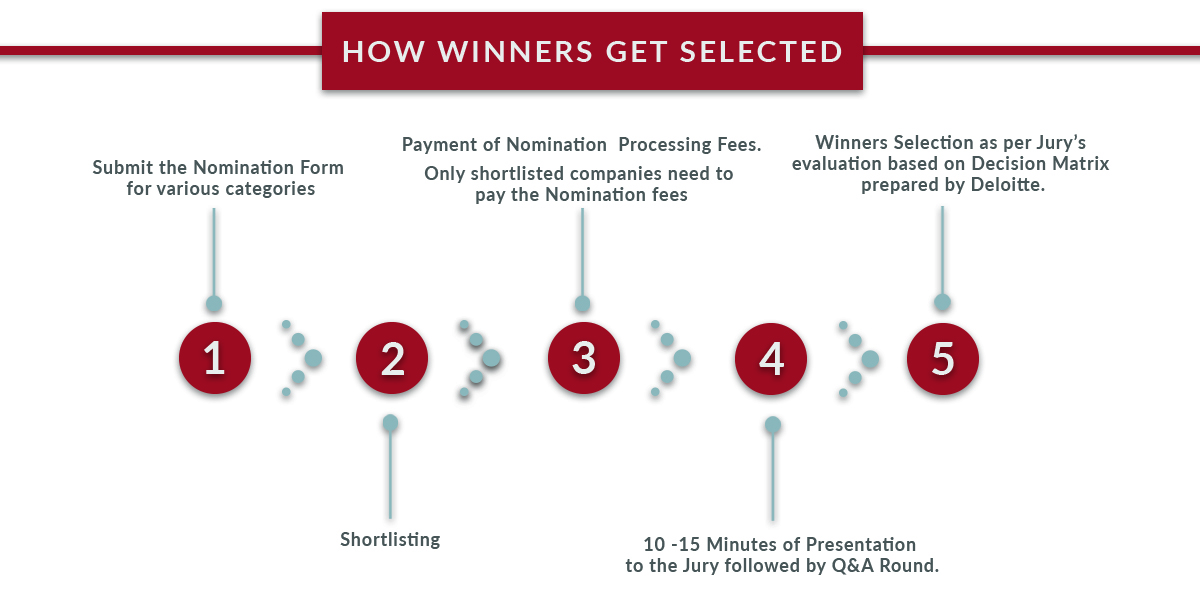 Note: Only shortlisted companies need to make the payment
The Largest Innovation award Aegis Graham Bell Award is inviting innovations for the year 2017 under the below mentioned categories. Our Selection process is very stringent and transparent. The winners are selected based on the Deloitte Decision Matrix.
Innovative Smart City solution
Digital India Initiative
Cyber Security
Innovation in Cloud
Data Science, Business Intelligence, BigData, Artificial Intelligence, Deep Learning, Analytics & Machine Learning
Innovation in IoT
Innovation in Virtual Reality
Innovative Telecom Product/Solutions
Innovative Managed Services
Best Value Added Services
Green Telecom
Telecom Infra
Service Innovation
Innovation in mHealth
Innovation in mLearning/mEducation
Innovation in mTravel/mHospitality
Innovation in mAdvertisement
Mobile Application for Social Good
Innovative Mobile TV App
Innovative Enterprise Solutions
mCommerce
Innovative ERP Solution
Documents required along with the nomination form are
Nomination Form (Download the Nomination form below)
Brief profile of the team lead and team members
A white paper/ proposal/ concept note/ project details. The white paper should contain an abstract of the idea not more than 1000 words or one page and the paper itself should not exceed three to five pages. If required we may ask for further details.
Case Study if the product or solution has been deployed in practical.
5 critical Comparison with other similar products in Market.
Not Mandatory
Video: Video link about the nominated product/solution. (Do not share the company profile video)
Terms & Conditions:
Submit your entry in English Language only
Once the nomination is shortlisted the company need to pay the nomination processing fees as per companies Turnover + 18% GST
If you have nominated your product/solution in previous awards, you cannot nominate the same product/solution.
Participation of entry does not guarantee getting an award.
If you have to rectify the form after submission, you will have to submit a new form requesting to cancel the previous one.
By submitting this nomination you accept that we can pass this information to judges and that, if the project wins, we can publish this information in print and online before, on or after award ceremony without further reference to any of the companies involved.
Categories may be realigned or re-consolidate with the mutual consent of Jury Members and Knowledge Partner
The final decision would be entirely based on the judgment of Jury members.
Please send all your nominations with the relevant documents to nominations@bellaward.com Subject line: (Company Name) nominations for (Category name) for eg. Aegis nominations for Data Science category
Please Note: Company can submit multiple nominations, however, need to fill separate nomination form for each category.
For queries related to nomination please contact
Gyavin Picardo | Curator | Aegis Graham Bell Award | 9819240359 | 9022893868 | gp@bellaward.com
Mukesh Amra | Head Marketing | Aegis Graham Bell Award | 9833854488 | mukesh.v@bellaward.com
Shrenik Kuwad | Marketing & Communication | Aegis Graham Bell Award | 8828111740 | sk@bellaward.com